Registered Office Address
A Registered Office Address is a requirement for all companies registered in Australia, and is the address published on ASIC's website.
We offer Registered Office Address Services for companies that require a professional registered office when registering a company. A registered office is a Corporations Law requirement and is the address where ASIC will send your correspondence, official documents and notifications. If you are registering a company in Australia and do not want to use your home address (your home address will be made public to anyone that searches the ASIC public records) or don't have access to an address within Australia, using our registered office address service will help you fulfil the legal address requirements when registering a company.
If you require a registered office address or would like to learn more about our registered office address services, simply complete the below form and we'll be in touch with you shortly with more information and costing according to your requirements. You can also call us during business hours on (02) 9953 2399 and our customer service team will be happy to assist you.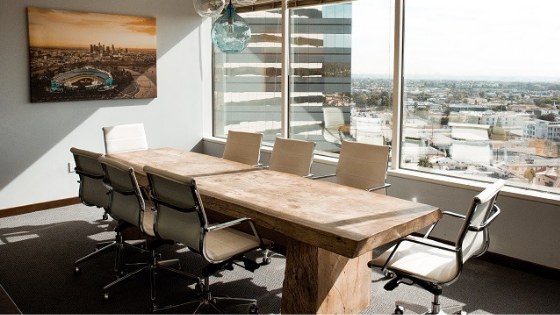 What is the Registered Office Address?
Your Registered Office Address will be our offices at Level 1, 9-11 Grosvenor St, Neutral Bay NSW 2089 Australia.
What if I'm not in Sydney?
ASIC does not require that the Registered Office Address is the same city or state as the Principal Place of Business, which is where the company will be conducting its business. The Registered Office Address is for you to receive mail from ASIC and the ATO.
How much does the Registered Office Address cost?
Our Registered Office Address service is $15 + GST per month, billed annually. Please note that this cost includes any correspondence received from ASIC, ATO and other Government bodies. This cost does not include forwarding any other communications. These will be billed separately based on usage.
How do I sign up for your Registered Office Address service?
You can sign up when you're placing an order for your company, or anytime by getting in touch with our Customer Service team on +61 2 9953 2399. You can also leave us a your details below.
How do I receive my mail?
Any communications we receive on your behalf will scanned and emailed to you. If you require the original copies of the documents, we will be forwarded to a physical address and charge postage and handling based on the size and volume.
Can I get deliveries to the Registered Office Address?
Yes, but forwarding any deliveries will incur postage and handling fees based on the cost of on-forwarding the goods. Alternatively, you can pick it up from our office within 10 business days.
What other compliance services are needed for new companies?
We can look after your compliance needs and act as your registered agent with ASIC and ensuring annual compliance with Australian Corporations Law.
What happens when I have my own office?
You can simply notify us and we will lodge the change with ASIC at no cost to you.